Built-in Air Compressor Plasma Cutter
...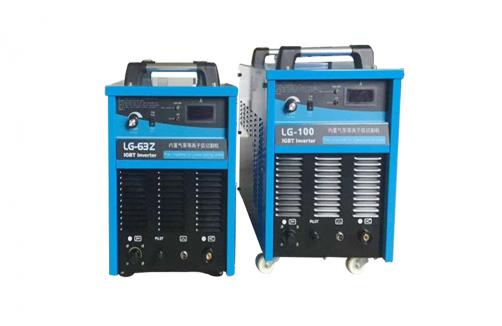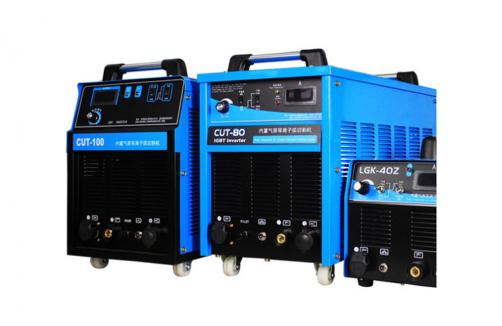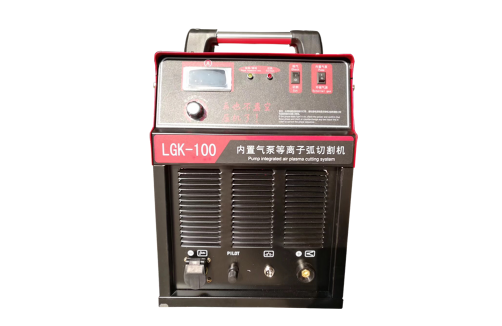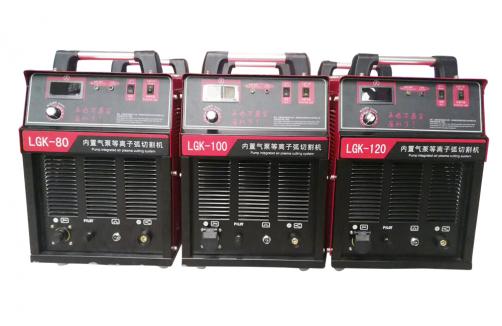 Built-in Air Compressor Plasma Cutter

CUT63/80/100 Built-in Air Compressor Plasma Cutting Machine
LG/LGK-63/80/100/120/160 built-in air pump inverter air plasma cutting machine is a new product developed by our factory exclusively for users in mobile operations, outdoor installations and narrow places. It has completely changed the mode that the original plasma arc cutting machine generally needs to be equipped with an air compressor.
It only uses three-phase 380V power supply to work, and the cutting cost is low. It can cut all metal materials such as stainless steel, copper, aluminum, titanium, cast steel, alloy steel, carbon steel, and composite metals. CUT-63/80/100 has added the function of manual welding with electric welding rod, which has multiple functions in one machine.
Feature
1.High-tech products developed and produced by using foreign special power devices and the latest inverter control IC.

2.Not only are they far ahead of traditional products and other inverters in cutting thickness, slitting smoothness, ease of arc starting, and continuous adjustment of cutting current. Cutting machine.

3.And it is light, energy-saving, low-noise, built-in compressor free of maintenance, and equipped with three-phase missing and three-phase out-of-phase automatic protection functions, high reliability.
Model

LG/LGK-63

LG/LGK-80

LG/LGK-100

CUT-63

CUT-80

CUT-100

Voltage

3 phase 380V±10%

Rated input current

12.5A

14.5A

21A

12.5A

14.5A

21A

Rated out current

63A

80A

100A

63A/280A

80A/280A

100A/350A

Cutting current range

20-63A

20-80A

20-100A

20-63A

20-80A

20-100A

Welding current range

/

/

/

50A-280A

50A-280A

50A-350A

Rated welding un-loading voltage

/

/

/

71V

71V

71V

Rated cutting un-loading voltage

300V

300V

330V

300V

300V

330V

Rated duty cycle

60%

60%

60%

60%

60%

60%

Arc way

Non-touched

Quality cutting thickness

≤20mm

≤25mm

≤32mm

≤20mm

≤25mm

≤32mm

Max cutting thickness

25mm

30mm

40mm

25mm

30mm

40mm

Weight

38kg

38kg

45kg

45kg

45kg

50kg

Dimension

530*335*510mm

530*335*510mm

630*335*560mm

630*335*560mm

630*335*560mm

700*335*560mm
Feedback form contact with us