Robot Arm for Welding Purpose
...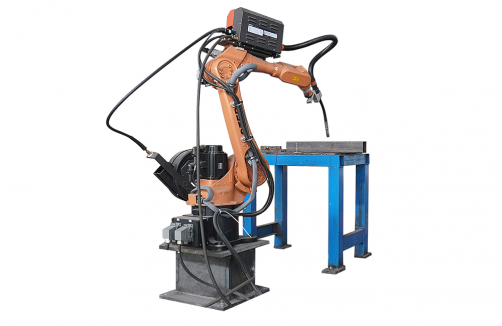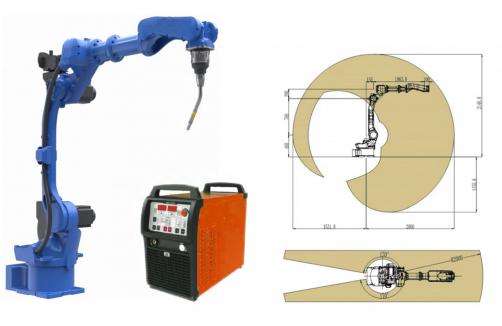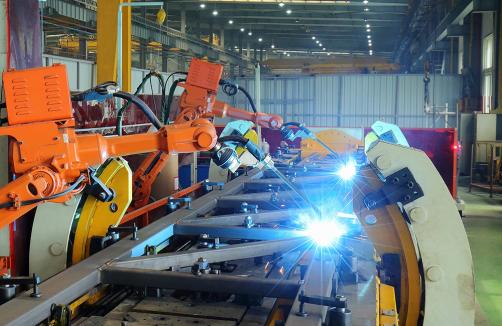 Robot Arm for Welding Purpose

Industrial Robots Welding Machine 6 Axis Robot Arm Kit
Profession robot arm 6 axis customize robotic arm for Industrial Welding Robot Arm robot is dedicated to welding; easy operation, high efficiency and safety.

We are specialized in customizing smart CNC automatic robotic system, with high quality and cheap price. welding robot/handing robot/Spraying robot/Universal robot kit.
Robot specifications



Basic parameters

Model No.

MR10-1440

Controlled axis

6-DOF

Max payload

10 kg

Max stroke

1440mm

IP Level

J1, J2-IP56; J3, J4, J5, J6-- IP67

Installation mode

Floor type, ceiling type

Robot mass

172 kg

Repeatability

±0.05 mm

MIG/TIG welding power

Aotai brand or optional brand

Travel range

J1 axis S

±160°

J2 axis L

+80°~-145°

J3 axis U

+145°~-75°

J4 axis R

±190°

J5 axis B

+50°~-210°

J6 axis T

±230°

Travel speed

J1 axis S

199.5 ˚/s

J2 axis L

159.3 ˚/s

J3 axis U

199.5 ˚/s

J4 axis R

392 ˚/s

J5 axis B

272 ˚/s

J6 axis T

1000 ˚/s




Basic parameters

Model No.

MR10-1440

Controlled axis

6-DOF

Max payload

10 kg

Max stroke

1440mm

IP Level

J1, J2-IP56; J3, J4, J5, J6-- IP67

Installation mode

Floor type, ceiling type

Robot mass

172 kg

Repeatability

±0.05 mm

Power source

Huayuan brand or optional brand

Travel range

J1 axis S

±160°

J2 axis L

+80°~-145°

J3 axis U

+145°~-75°

J4 axis R

±190°

J5 axis B

+50°~-210°

J6 axis T

±230°

Travel speed

J1 axis S

199.5 ˚/s

J2 axis L

159.3 ˚/s

J3 axis U

199.5 ˚/s

J4 axis R

392 ˚/s

J5 axis B

272 ˚/s

J6 axis T

1000 ˚/s



Electrical cabinet specifications



| | |
| --- | --- |
| Dimensions | 650*460*580mm |
| Cabinet Mass | 50KG |
| Cooling method | Natural cooling |
| IP Level | IP54 |
| Input power | 220VAC 50/60Hz |
| I/O signal | 16-in / 16-out 24VDC; 2 analog output 0~10V |
| LAN | EtherCAT, TCP/IP |
| Serial port I/F | RS485*1, RS422*1, RS232*1, CAN*1, USB*1 |
| RAM capacity | JOB 200,000 steps (200MB) |



Installation environment



Ambient temperature

0~45°C

Humidity

20~80%RH, no condensing

Vibrations

Below 0.5G

Altitude

Below 1000m

Other requirements

With no corrosive or combustible gas
With no water, oil or drug splashing
With no electromagnetic field nearby
With no radiations nearby



Feedback form contact with us